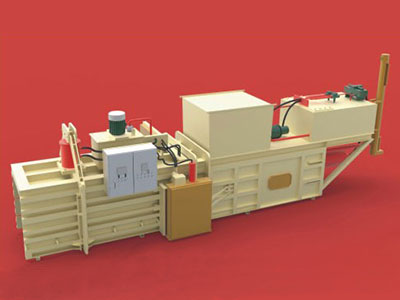 Automatic hydraulic balers mainly is piling the cleaned waste plastic up and packaging, storing and pollution-free processing to lay the foundation for the next step.
Main characteristics:
The frame adopts horizontal structure, using standard profile welding forming, compact and reasonable, stable operation, beautiful and running smoothly.
Oil cylinder with flange installation form fixed on the frame.
The pump uses vane pump as a power source, its small size, high efficiency, long life and easy maintenance.
Equipped with electric hydraulic valve, relief valve and other components hydraulic system to prevent system overload function, valve sensitive, reliable operation.
Small machine noise, no pollution, safety and environmental protection, small footprint, easy to operate.